OPENING WITH AN AWESOME TRAINING SESH!!! AND A WAR!? With the TEmpBORES! omg, were BLITZKRIEGING THEM EZ. Pulling some good sizes as well! OMG WHAT? Tactics were pretty on point this week! good job! to troops and staff!

sdfsdfBLAHBLHABLABLHABLAHBLAHBLAH

shoutouts to:? idk ppl
sorry for ugly introduction, next recap will be better
sanity
EVER WANT TO SEE A FROG BITE  A HUMAN?
Wanna see what desert looks like?
Have some screen wallpapers from my hard drive

SUNDAY, 9TH OF AUGUSTO!
EVENTS
[US] Boot Camp Training

Size: 46
Tactic rating: 10/10!!!!!!!!! :oooo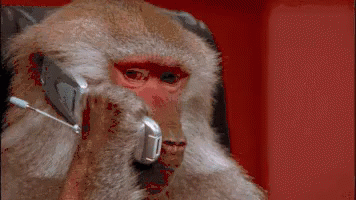 staff relaying the message to call all troops
ALSO, Zelly has updated the fan art that shows all the AMazIng artists at ACP have made! Give her a goodjob for spamming the post with our fav fan arts! post >>> here <<<
AHAHAHAHAHAHAHAHHAHAHAHA
MONDAY, 10TH OF AGOSTO!!!!!

EVENTS
 [AUSIA] Ice Cream Takeover
Size: 38
Tactic rating: 10/10 :ooo
[US] Raid of Walrus (Battle vs. Templars)
Size: 41
Tactic rating: 10/10 :00000 !!!!!!!
CSY also declared the THIRD CLOVER CRUSADE! check out the declaration and details >>> here! <<<
ikr oofman
TUESDAY, 11TH OF AUGUST!!

EVENTS
 [US] Invasion of Vanilla
Size: 60
Tactic rating: 10/10 :00000

Want a post? come by the next day!
WEDNESDAY, 12TH OF AUGUST!!
BREAKDAY, ALTHOUGH WE GOT THAT POST RIGHT >> HERE << to keep up with all thats been going on!
THURSDAY, 13TH OF AUGUST!!!

EVENTS
 [AUS] Second Invasion of Vanilla
Size: 43
Tactic rating: 10/10 :ooooooooooooooo
SO we got a guide EN ESPANOL! PARA LOS PERSONAS EN ACP QUE SABEN PURO ESPANOL! VERLO >> AQUI << gj daniel
lol everyone trying to speak spanish
>> HERE << is the next in all the info of this templar fiasco stuffs typed by csy
ITS FRIDAY!!! 14TH OF AUGOSTSTTTST
EVENTS
[UK] MARCH ON VANILLA
Size: 39
Tactic rating: 10/10 :ooooooo
SATURDAY, 15TH OF AUGOSTTTTT
events
[UK] PRACTICE BATTLE AND TRIATHLON WITH CRIMSON GUARDIANS
Size: 42
Tactic rating: 10/10 :ooooo
NO POSTS TODAY. YEAH IK
legit mood

imagine trying to tyhpe somethign while being in the back of a semi truck on the top bunk while the

laptopt fliesss everyewwehreeee?
Virginia has alot of green, the most green ive ever seen in my life, those mountains too.. like omg
RANDOM VIDS FROM MY OG PLAYLIST
LADIES AND GENTLEMEN, THE OG SCIENCE OF THE 2010's
HEYYYYYYYYYYYYY
VSCAUUSSSSSSSSEEEEEEE
MICHAEL HEREEEEEE
USELESS JUNK?
FIND SOMETHIGN TO DO ONLINE NOW GUYS
omg its so late
RANDOM PICS I FOUNDDDD
ez
racist
MY EYEEESSSS
btw kissanime died, it'll be missed.. moment of silence..
sorry for the rushed summary on top of the post, I didn't have alot of time and stuff just hit like idk how to explain. not that important, but we got to learn how to stay strong and steadfast. Keep close to what keeps you going, other such. Next weeks recap will be better hopefully. see you guys on the road!
asdf
Filed under: Army of CP, Recap | Tagged: Shamrock Bulletin |