Hey ACP!
The fashion party has arrived! It's the perfect time to dress up in those clothes you don't usually wear and try new styles!
Rooms:
Decorated rooms are: the Beach, Dock, Gift Shop, Pizza Parlor, Plaza, and Town.
Rooms with the night sky are: Migrator, Crows Nest, Ship hold, Captains Quarters, Beacon, Cove, Dojo Courtyard, Dojo, Ninja Hideout, Fire Dojo, Dojo Pathway, Serene Springs, Forest, Ice Rink, Lodge Attic, Mine Shack, Mountain, Pet Shop, Ski Lodge, Ski Village, Snow Forts, and igloos.
Items (Updated as of 3/22/20):

Locations with items so far for this party are:
Rockhopper's Ship: Brown Boots (Free), Rockhopper Portrait (1100 coins), Steering Wheel (300 coins), Wall Net (425 coins), and Pink Viking Helmet (650 coins)
Dock/Town/Plaza: Alien Antenna (200 coins), Squidzoid Costume (600 coins), 3D Glasses (50 coins), Cheesy Necktie (125 coins), Trumpet (450 coins), Sombrero (300 coins), Blue Flippers (225 coins), Orange Pom Poms (120 coins)
This Rare Item catalog does not have any hidden items.
This Random Theme catalog does not have any hidden items.
Please note these items will only be available 3/22/20


Mascot (Dot!):
Dot is also attending this party and you can get her background whenever she comes online! Be sure to check out our mascot tracker in the ACP server!
Her background looks like this: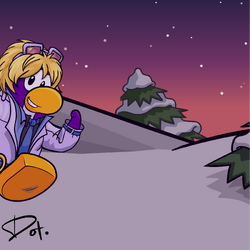 Her Stamp: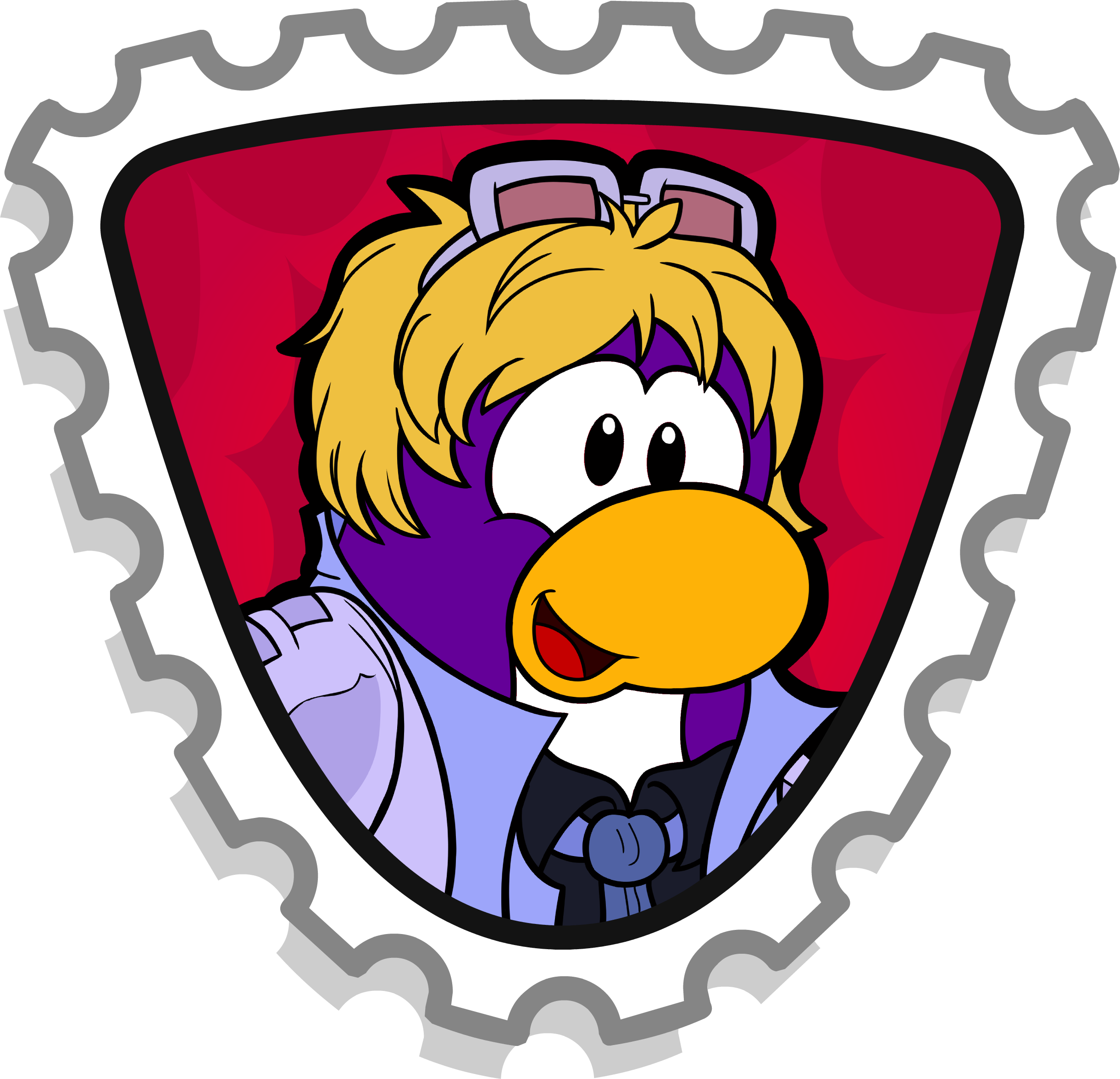 With the new Pizza Parlor layout, the purple Puffle pin is now hidden in the left hand corner of the Pizza Parlor next to the spy phone (or above the map if you don't have a spy phone yet!)
Fashion Contest:

At the Dock you can submit an outfit for the fashion contest! The outfit you submit will be based off of that day's theme and you will be able to submit an outfit for each theme! Chosen outfits will be displayed on CPR's blog and winners will get a special background!

Party Fun Facts:
Only two non decorated rooms have party music; the Mountain and the Ski Village.
When the party first began, igloos did not have a dark sky but it was fixed soon after.
Fish swim under the floor in the Pizza Parlor if you wait a few seconds.
As of 3/22/20, it costs 8850 coins to get every clothing item at the party (including items that are already gone.)
Themes so far for the party have been Fantasy, Pirates, and Random.
For some reason, the purple Puffle pin in the Pizza Parlor is in two places. Only the one on the left is obtainable
Stay tuned for more cheats, items, and secrets everyday as the party releases new items!
Filed under: Army of CP, CP Rewritten Cheats |